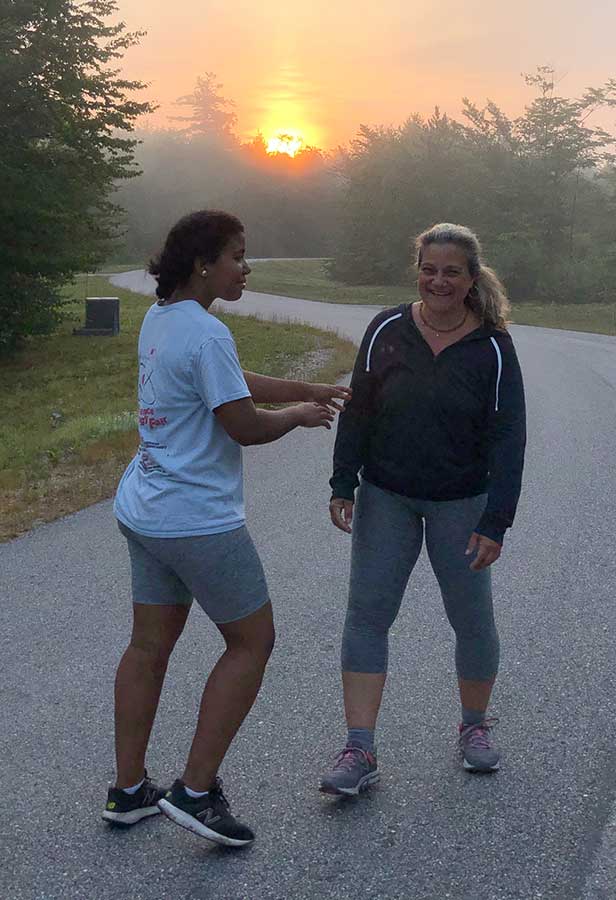 ABOUT THE FARMER
ANDREA PELOSI
"To be individual, my friends, to be different from others, is the only way to become distinguished from the common herd. Let us be glad, therefore, that we differ from one another in form and in disposition. Variety is the spice of life, and we are various enough to enjoy one another's society; so let us be content." L. Frank Baum
I have always been passionate about finding the best food I can find. The freshest food possible I believe means local. It seems natural that I became a farmer. I want my food and the food I feed my two adolescent children and provide for my customers to be unmedicated, grown on the best pasture or soil possible and well taken care of. I believe that nothing should be wasted causing me to become an avid composter soap maker and all-around recycler or upcycler.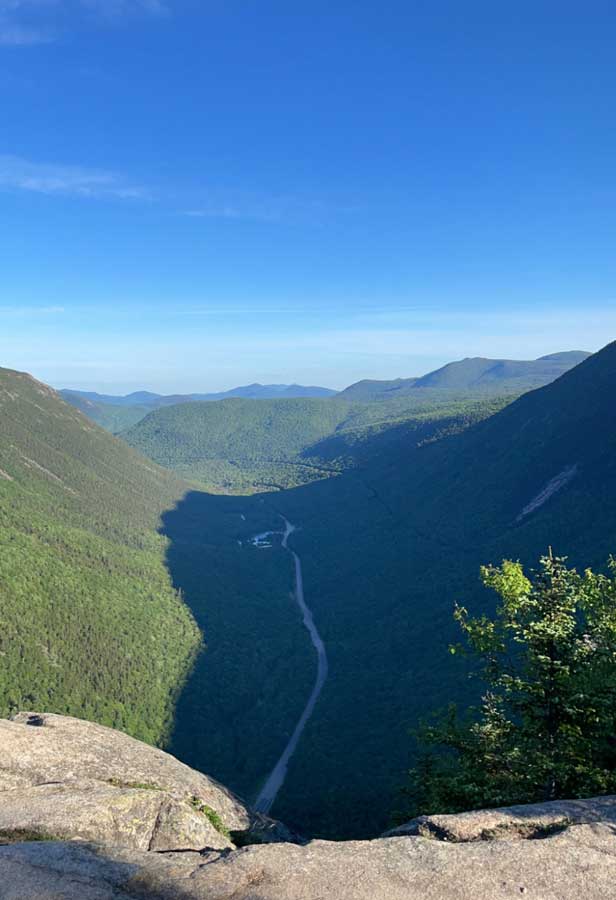 ABOUT THE LOCATION
MOUNT WASHINGTON VALLEY
There is no better place to have a farm than in the Mount Washington Valley of Northern New Hampshire. The seasons, the clouds, the sunrise and the sunsets – all are breathtaking! I enjoy the natural beauty of the valley it makes being up an early morning riser even better. When I'm not farming or recycling something you'll find me climbing, walking or riding my bike somewhere in the valley.
With elevations exceeding 6,000 feet, Mount Washington is the highest peak in the Northeast and world-famous for record-breaking wind speeds. The shelter the peak provides means that Mount Washington Valley is a remarkable growing area, well-suited for farming.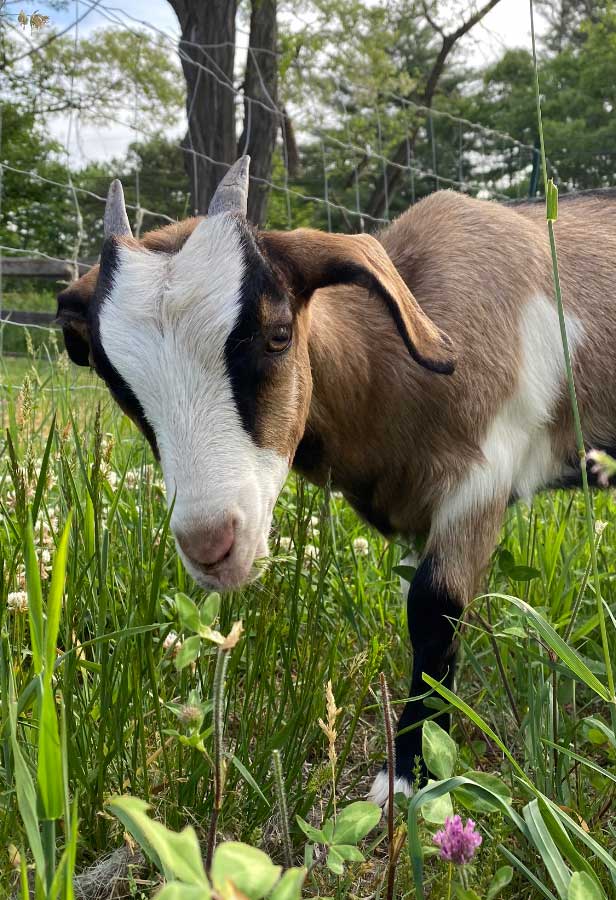 ABOUT THE GOATS
Kiko, Lamancha & Nubian
Our Kiko Goats – Our herd started five years ago with two does and a buck. The goats in our current herd have been born on the farm and named by my daughter. We don't dehorn our goats because they are meant to have them. The Kiko breed is a meat goat originally from New Zealand. They are known for being good mothers, extremely healthy and voracious eaters which is good for clearing land (aka goatscaping). Goats are matriarchal and extremely friendly even with horns.
Our Milk Goats – are a Kiko/Lamancha and Kiko/Nubian cross. They are only separated from the herd when it's time to be milked. Our goal is to have a dozen does for goat milk to use in our SoL Soap, provide raw milk and make small batches of goat cheese.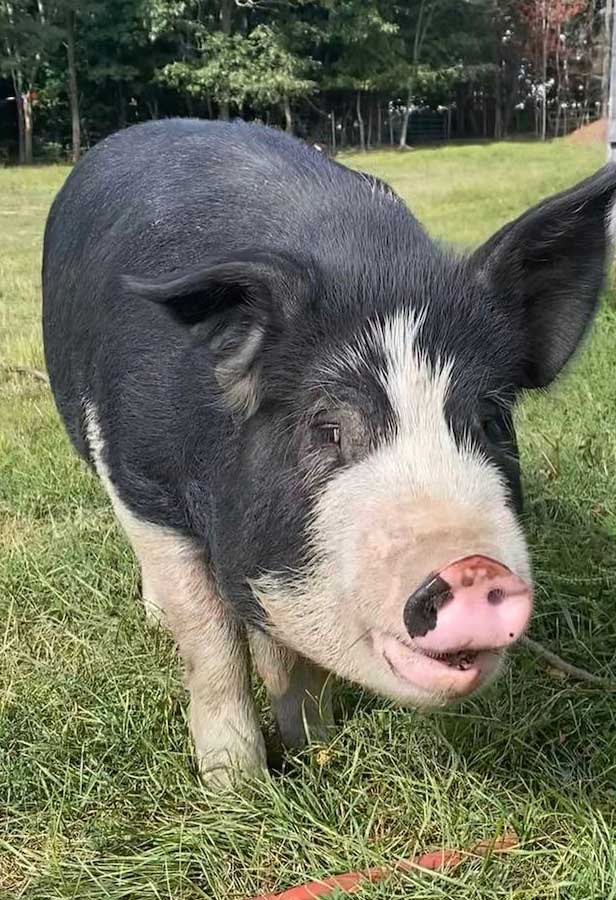 ABOUT THE PIGS
KUNEKUNE, BERKSHIRE
Our Heritage Pigs – We raise Kunekune/Berkshire X pigs. Kunekune are a pig breed originally from New Zealand. KuneKune in the Maori language means fat and round which is pretty accurate. They have an upturned snout so they don't rout the ground like other pigs. They are a lard pig which some causes their meat to be on the fatter side. Berkshire is known for its juiciness, flavor and tenderness, somewhat on the lean side. The cross produces a meat that is a perfect combination of marbled meat.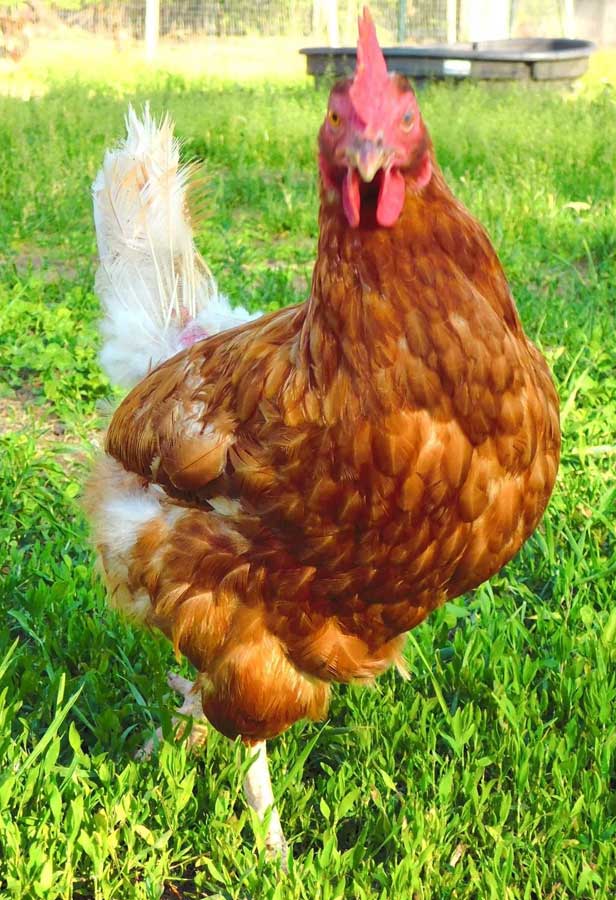 ABOUT THE HENS
AMERICANAS, RHODE ISLAND REDS & BLACK LACE SLIVER WYANDOTTE
The Girls – Hen Bens (coined by my daughter) Our flock of hens reflects our variety theme. The majority of our hens are Americanas, Rhode Island Reds and Black laced Silver Wyandotte no matter the eggshell color you are guaranteed that the yolks with be as orange as the sun. They free range during the day and are put inside the coop for safety.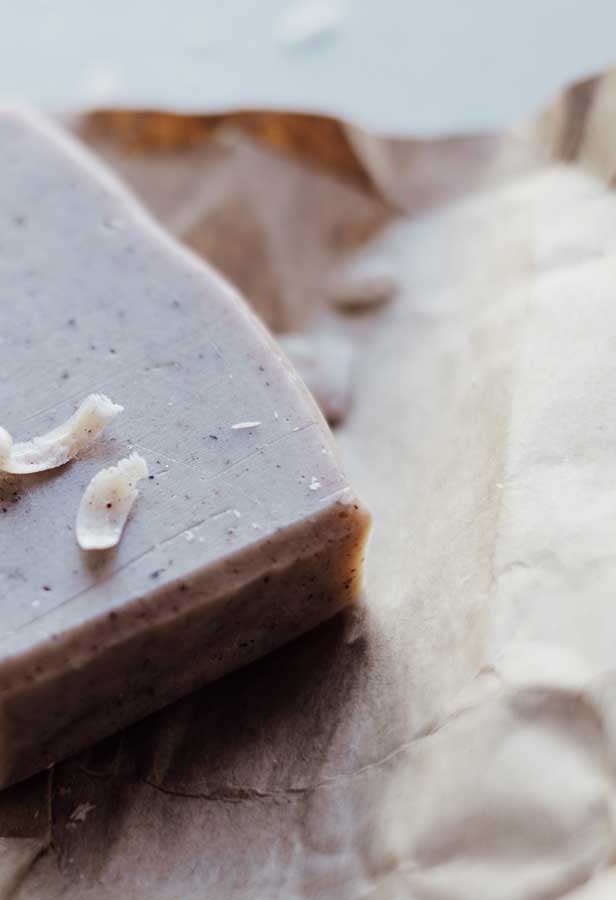 ABOUT THE SOAP
MADE WITH SoL FARM INGREDIENTS
SoL Soap – I was inspired to make soap out of our pig lard. Lard is known for its moisturizing quantities. I only make soap with the ingredients I have on the farm with the exception of some of the scents and coconut oil.
Some people believe that soap made from animal fat will feel greasy or clog the pores of our skin. In fact, it's quite opposite. Lard resembles human skin cell structure, which is also made of saturated fats. Lar-based soap is more similar to our skin than plant-based alternatives. Lard soaps produce a rich, creamy and long-lasting bar.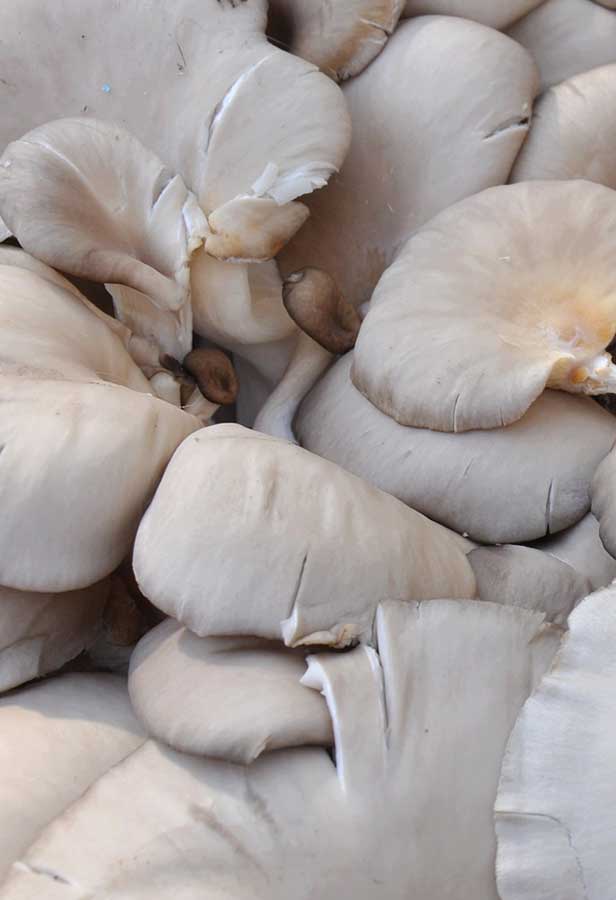 ABOUT THE MUSHROOMS
OYSTER, SHITAKE
The Shrooms – I think mushrooms are fascinating. I especially like their ability to decompose matter. I am experimenting with growing mushrooms on coffee grounds and straw or sawdust. We are focusing on oyster and shitake mushrooms. After the mushrooms are finished flowering the medium is added to our compost pile.
A word on compost: I find compost to be magical. Two parts carbon (wood, dried leaves) one part nitrogen (grass/hay) add some air give it some time and it becomes this wonderful medium that allows me to grow healthy herbs, beautiful flowers and rich pasture.
Join the SoL Club
Roughly once a month, you'll receive an email with updates on current happenings and an invitation to honor our bounty through our CSA.
You have the choice to opt out every time.